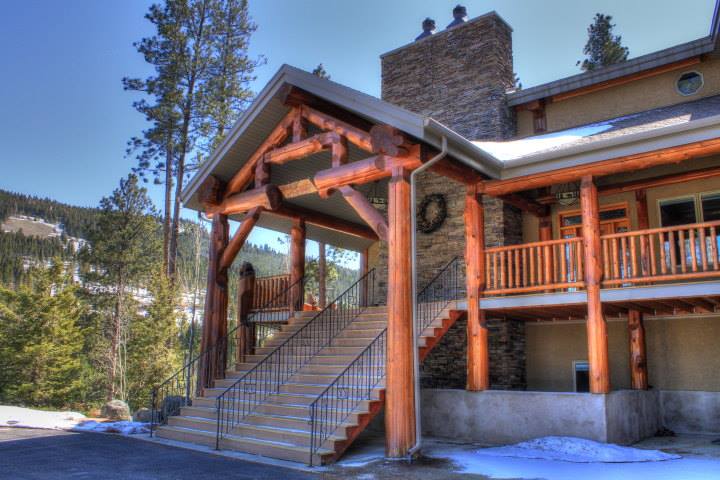 Luxury Market Buyer
Dr. and Mrs Liston

Kevin made the purchase of our dream retirement home a very pleasant and stress free real estate experience. This was an unusual transaction because we were not living in the area when we made the decision to purchase this home and property. The first (and only) time we saw the house, we met Kevin and knew immediately we could trust him to take care of everything for us in our absence. Kevin was helpful, educational, and supportive. He also remained in constant contact with us keeping us updated on our progress and making sure we understood all the legalities of our particular situation. We initially felt, and later knew, that he was interested foremost in us. He helped us completely understand the many unique features of our new home. Once we closed on the house, he continued to support us by giving us contractors names and numbers; since we were living in another state, we didn't have any "go to" professionals of our own. We feel secure in knowing that if any concerns or questions regarding our new home arise in the future, he is only a phone call away. We both highly recommend Kevin Schwartz.
Out of State Buyer
Kevin become my hero when he not only found my dream home, but when the lending institute was dragging their feet, Kevin stepped in and made a few phone calls to the bank and with his help, I am now living that dream. Professional, on time, prompt, you can't ask for better.
Thanks again Kevin.

Shane S.
Out of State Seller
I had been trying to sell this particular property in Helena, MT for a few years with no success while living in California. A good friend suggested I contact Kevin, which I did by email. Kevin responded right away and we worked out the listing on the phone and over email and had the property listed in a few short days. Much to my amazement, the property showed quickly and was under contract within 10 days. Thanks to Kevin, I was able to close on the deal from my living room in California without a single hiccup. I was kept up to date and informed every step of the way by a fella I still have yet to meet in person!

Brian K.
Seller Client
Kevin Schwartz made my house selling experience fantastic. He was very professional and knowledgeable, and always able and willing to answer my many questions. I felt he went out of his way at times to make sure things flowed smoothly and went without a hitch. Within the year I will be looking to purchase a home, and without a doubt Kevin is who I will return to in order to help me in my search.

Jolie R.
Buyer Client
Kevin was a great asset in our search for our first home. From the first meeting, it was evident that Kevin is an honest real estate agent really trying to help you do what is in your best interest, not his. We told him our parameters and he took us to homes within those not trying to up sell us. He then asked for our honest opinion, which we provided, and then completely steered his search towards how we reacted to those first properties landing us in the exact home we dreamed of. Following finding our home, Kevin fought and helped us get exactly what we wanted and what was fair all the way up until the day we closed.

Austin and Kelsey S.
Builder Client
Kevin and I have been a team for about three years now. He is the best thing that has ever happened to my business. Not only does he work hard for me and his clients, but he is very determined to get results. With an upbeat attitude Kevin will listen to your needs and always point you in the right direction. From begining to end, Kevin will make any real estate transaction a painless process. I cannot think of another person in the real estate business I would rather work with. If you are looking to purchase or sell any property, Kevin is your man!

Charles Evan Casteel
Casteel Construction Inc.
Helena MT
Seller Client
Kevin Schwartz came highly recommended by a respected co-worker. I was the owner of a uniquely constructed home. Kevin and the Windermere team were very effectively able to use their knowledge, skills and tools to target a specific type of buyer. Within two weeks of being listed, the home was sold. Kevin has a strong work ethic, and at the same time I found him personable and fun to work with. I am pleased to recommend him to anyone who wants to get the job done.

Drake R.